Based in St. Cloud, Minnesota, USA, our team of 40 supports countless customers and more than 15,000 Independent Advisors in four countries: the United States, Canada, Australia and Japan. Visit our International page.
A new company with a 30-year legacy
Creative Memories, first founded in 1987, is widely known for starting and leading the scrapbooking industry with world-class products and a passionate home-based sales force.
Today's Creative Memories re-launched in 2014 under new ownership with the same exceptional quality, modern design and a reinvented earnings opportunity perfectly suited for today's micro-entrepreneurs.
During these unexpected COVID times, more and more people are turning to scrapbooking to celebrate the good times, reinvigorate a hobby or grow their own home-based scrapbooking business and help others. As featured on CNBC, the Creative Memories team is working around the clock to support our Advisors, thousands of whom are holding virtual events and reporting record sales.

Creative Memories was recently featured in the CNBC article titled: "People will take 1.4 trillion photos this year – here's how to turn those pictures into a new side hustle."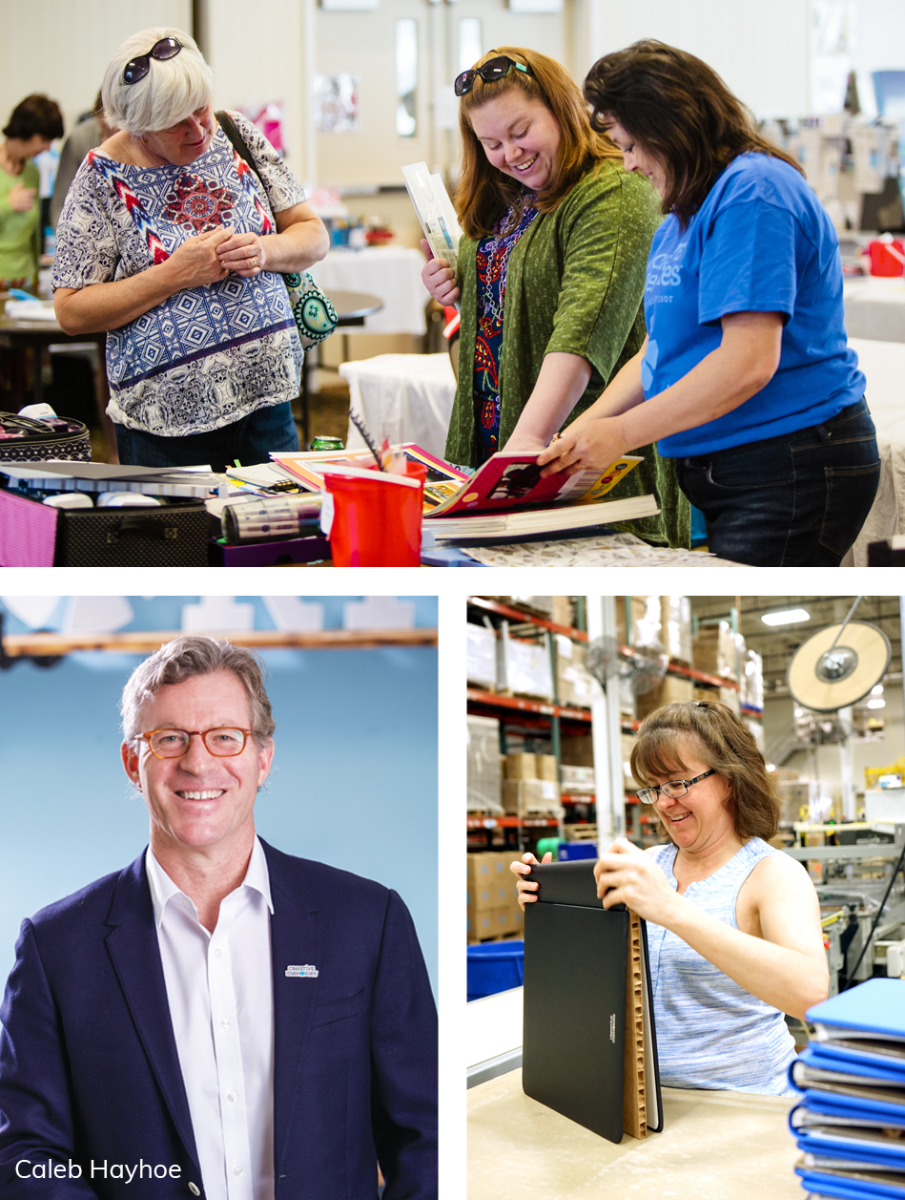 Over 30 years ago, in a friendly Minnesota town, Creative Memories pioneered the memory keeping industry. Propelled by its dedication to offer the highest-quality scrapbook products and unbeatable service, Creative Memories became a global success.
Employing more than 1,100 people at its peak in 2009, the company found itself struggling to survive due to mismanagement. By 2013, it was reduced to fewer than 100 employees. Facing bankruptcy and closure, people started buying up their favorite products fearing they would never have the chance to purchase high-quality albums, papers and tools again. Blog chatter was loud and customers were concerned.
Better than ever: turning the pages
In 2014, Caleb Hayhoe, chairman of Flowerdale Group Ltd., stepped in to save the former $400 million company.
Hayhoe, a serial entrepreneur who's involved in eight companies spanning the globe, saw Creative Memories as a unique opportunity. By keeping the best of the "old" and combining sound business sense with modern social selling and e-commerce, Creative Memories has seen more than 40 percent growth annually under Hayhoe.
Today, Creative Memories operates in a 31,000-square-foot space in Saint Cloud, MN, just around the corner from its old stomping grounds. In the new building, you can find those same products, handcrafted by a team that has served generations of album makers.
Life is beautiful. Share it. Remember it. Cherish it.


Creative Memories is proud to support Albums of Hope.
Their volunteers make little albums filled with photos, quotes and inspiration to help lift the spirits of those going through treatment or difficult times. Since 2015 we've donated over 40,000 albums that Albums of Hope has distributed to kids and adults going through cancer or other serious illnesses. You can learn more about volunteer opportunities and other ways you can support Albums of Hope on their website.